What is in the EdgeX Kamakura release
The EdgeX Foundry 2.2 (Kamakura) release includes the following major changes and additions since EdgeX 2.1:
Allowing the Delayed Start of Services




EdgeX services can now be added or started at any time and still receive security tokens. Previously this required a restart of the platform
A new EdgeX infrastructure service allows tokens to be accessed at any time and not just at EdgeX bootstrapping/initialization

Dynamic Device Profiles

New Camera Device Services

Update of the EdgeX CLI

Support added for all EdgeX APIs to be executed by the CLI
Updating of the CLI to V2 of the EdgeX APIs
EdgeX Foundry 2.2 is a minor release and is therefore backwardly compatible with the previous EdgeX 2.0 Ireland and 2.1 Jakarta releases.
For a more detailed description of the changes and updates to the EdgeX Kamakura release, please see Release Notes
---
Release Cadence
In order to provide EdgeX consumers with a predictable foundation to base their commercial offerings, a goal of the Foundry is to outline key release themes at least 12 months in advance and to plan features to be delivered in a given release 6 months in advance.
Release cadence is bi-annually, with targets of April and October as release months. The release history as well as the named releases currently scheduled are shown below.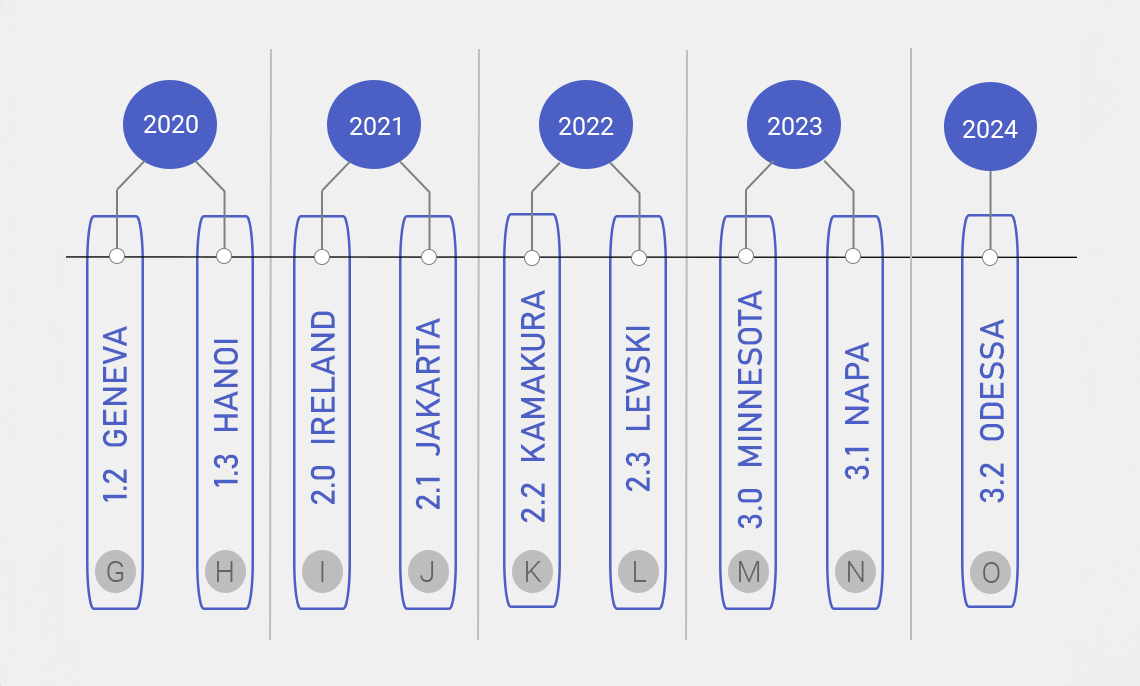 Source code for all EdgeX release can be accessed on GitHub. Release branches are tagged with the associated release name (e.g. Kamakura)