What is in the EdgeX Foundry Levski release
The EdgeX Foundry 2.3 (Levski) release includes the following major changes and additions since EdgeX 2.2 Kamakura:
Commands via Message Bus




Also known as North to South Message Bus, this is the delivery of commands to the device services via the internal EdgeX message bus. Previously, commands were delivered via point-to-point REST-based APIs which added latency overhead and limited the scalability

Decoupling both the data flow and now also the southbound commands makes the architecture more efficient, and more flexible and allows asynchronous QoS-based communication from 3rd party systems (applications, Cloud systems, etc) all the way to devices
EdgeX Foundry 2.3 (Levski) is a minor release and is therefore backwardly compatible with the previous EdgeX 2.0 (Ireland), 2.1 (Jakarta), and 2.2 (Kamakura) releases.
For a more detailed description of the changes and updates to the EdgeX Levski release, please see Release Notes
---
Release Cadence
To provide EdgeX Foundry consumers with a predictable foundation on which to base their commercial offerings, a goal of EdgeX Foundry is to outline key release themes at least 12 months in advance and to plan features to be delivered in each release 6 months in advance.
Release cadence is biannual, with targets of April and October for the release months.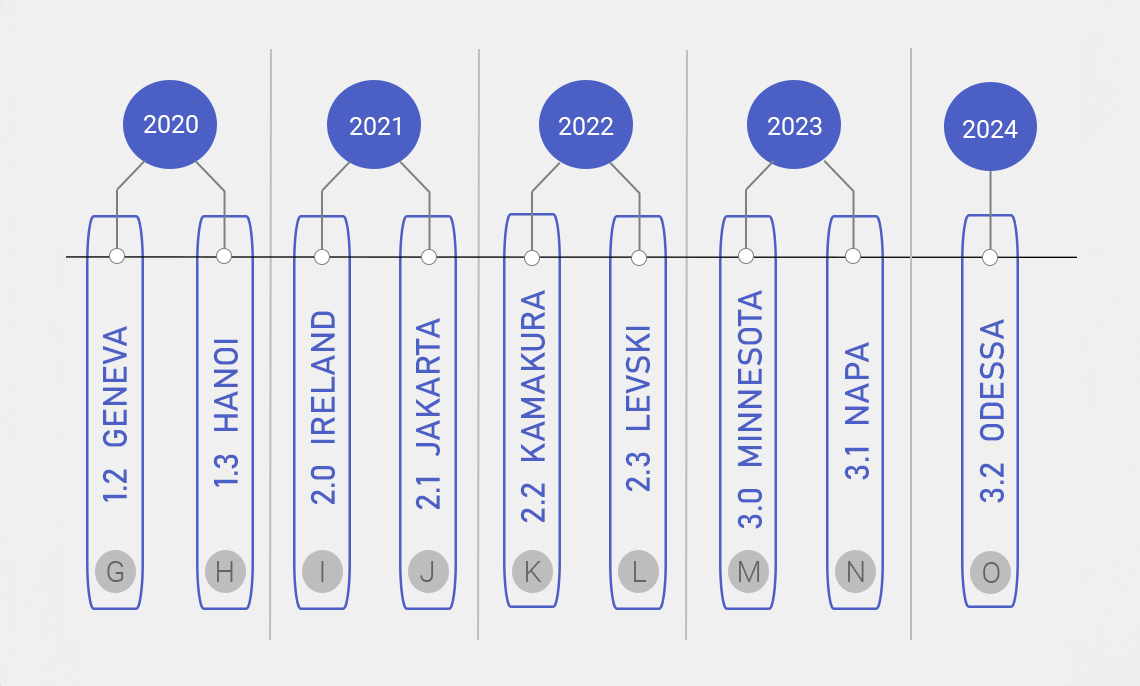 The source code for all EdgeX releases can be accessed on GitHub. Release branches are tagged with the associated release name (e.g., Levski)