What is in the EdgeX Jakarta release
The EdgeX Foundry 2.1 (Jakarta) is the community's first minor release of the second major release (Ireland). This version of EdgeX builds on a foundation of over four years of intense development and real-world customer deployments and includes the following major changes/additions since EdgeX version 1:
EdgeX Long Term Support (LTS)

The EdgeX community pledges a stable version of the platform that the community will support for a period of two years
The EdgeX LTS policy states the community will give "best effort and development priority to fix major flaws as soon as possible"
See here for full details

EdgeX v2 APIs (for all services)

Provides response objects and consistent status across the APIs
Allows tracking of data (via correlation id)
Sets EdgeX up for new modes of service-2-service communication protocols
Enables additional security to be added to message exchanges in the future

Device Service to App Service via Message Bus

Support for MQTT, 0MQ and Redis Streams implementations
Core Data as optional secondary subscriber

Improved Security

Standardized Secret Provider for all Services (including Application and Device Services)
Enable Consul API through API Gateway

New Device Services

CoAP (in C) - Web transfer protocol used in resource-constrained nodes and networks
GPIO (in Go) - Standard interface used to connect microcontrollers to other electronic devices
LLRP (in Go) - Standardized network interface to many RFID readers
UART (in Go) - Serial data communications used in modems and USB to UART bridges

Simplified Device Profiles

Application Service Improvements

LLRP Inventory App Service (in Go)
New structured custom configuration capability
New filter functions for ProfileName and SourceName
Encryption function use of Secret Provider for encryption key

New and improved GUI Built With Angular JS

Easier to maintain and extend
Device provisioning wizard and much improved metadata creation/update/management
Data visualization
Service status and resource (mem, CPU, etc.) monitoring
EdgeX Foundry 2.1 is a minor release and is therefore backwardly compatible with the previous EdgeX 2.0 Ireland release.
For a more detailed description of the changes and updates to the EdgeX Jakarta release, please see Release Notes
---
Release Cadence
In order to provide EdgeX consumers with a predictable foundation to base their commercial offerings on it is the goal to outline key release themes at least 12 months in advance and to plan features to be delivered in a given release 6 months in advance.
Release cadence is bi-annually, with targets of April and October as release months.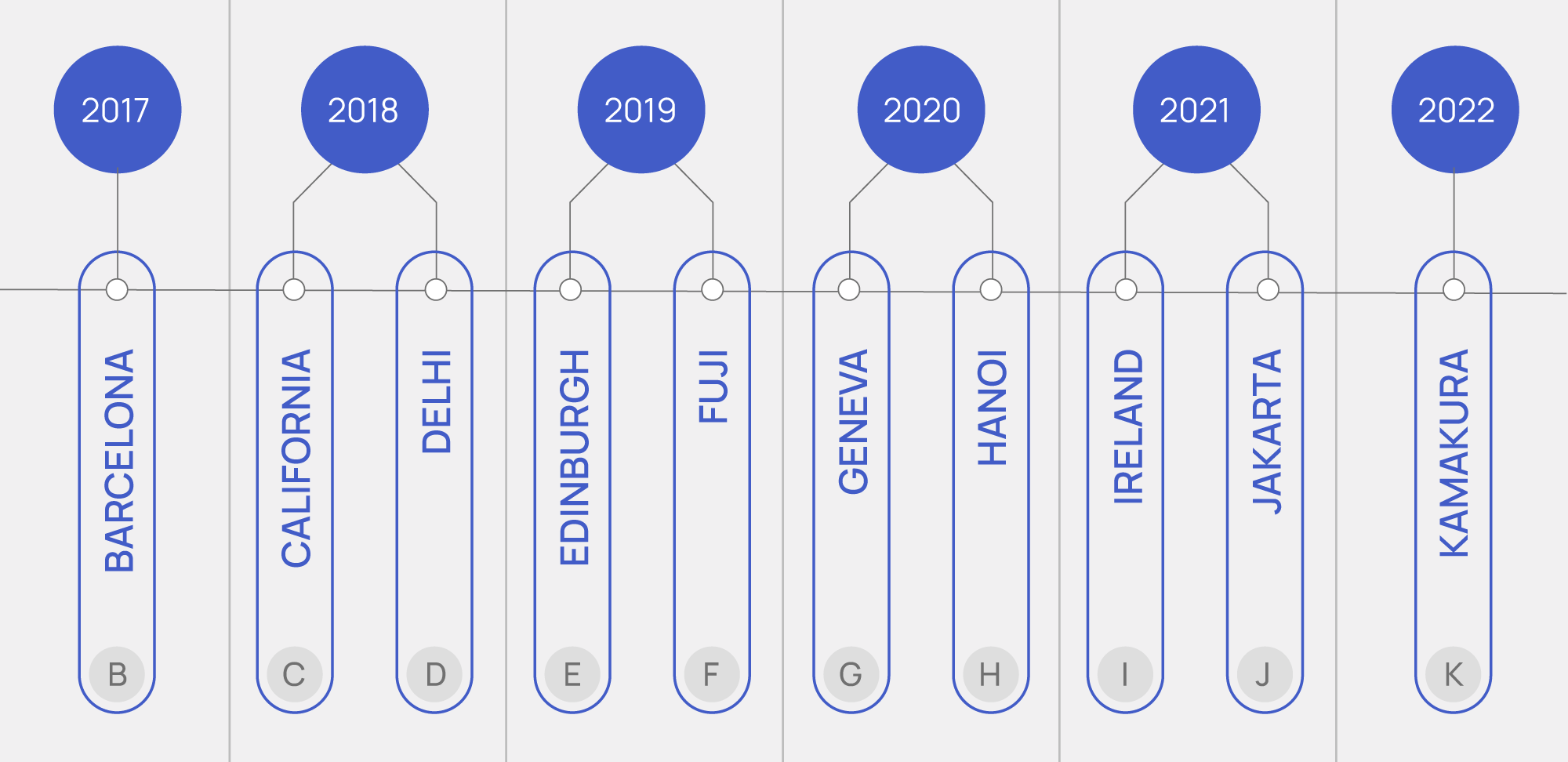 Source code for all EdgeX release can be accessed on GitHub. Release branches are tagged with the associated release name (e.g. Jakarta)