What's unique about the EdgeX Hanoi release
The Edge Hanoi release builds on a foundation over three years of intense development and real-world customer deployments and includes the following additions:
Restructured docker compose files which now take advantage of the multi-file compose approach
Docker compose file "make" capability that allows users to more easily customize their compose file without a lot of manual editing
The ability to run a Device Service on a different host to the rest of EdgeX
New automated performance testing that includes metrics checks and range checks on response times. Also includes initial Device Service scalability testing to understand how many events can be handled by an EdgeX instance over a specific period of time
Edge data tagging to ensure that the location of data can be found more quickly and efficiently
Command Line Interface (CLI) tool which allows developers and adopters to issue a variety of EdgeX API calls to its services using terminal commands
New security guidelines on how to configure SSL tunnelling between EdgeX services and how to setup an overlay network to provide encryption between service containers
Edge UI refactoring and improvements
A new sample service to export data from EdgeX to Fledge
The first beta/experimental first collection of new, platform-wide, micro service APIs called the V2 (for version 2) APIs for improved information exchange
Canonical has taken over the maintenance and publishing to the Snap Store of the official EdgeX snaps
Hanoi is a minor (dot) release (version 1.3) and is backwardly compatible with the previous Geneva (1.2) release that came out in Spring 2021.
For a more detailed description of the changes and updates to the EdgeX Hanoi release please see Release Notes
Release Cadence
In order to provide EdgeX consumers with a predictable foundation to base their commercial offerings on it is the goal to outline key release themes at least 12 months in advance and to plan features to be delivered in a given release 6 months in advance.
Release cadence is bi-annually, with targets of April and October as release months.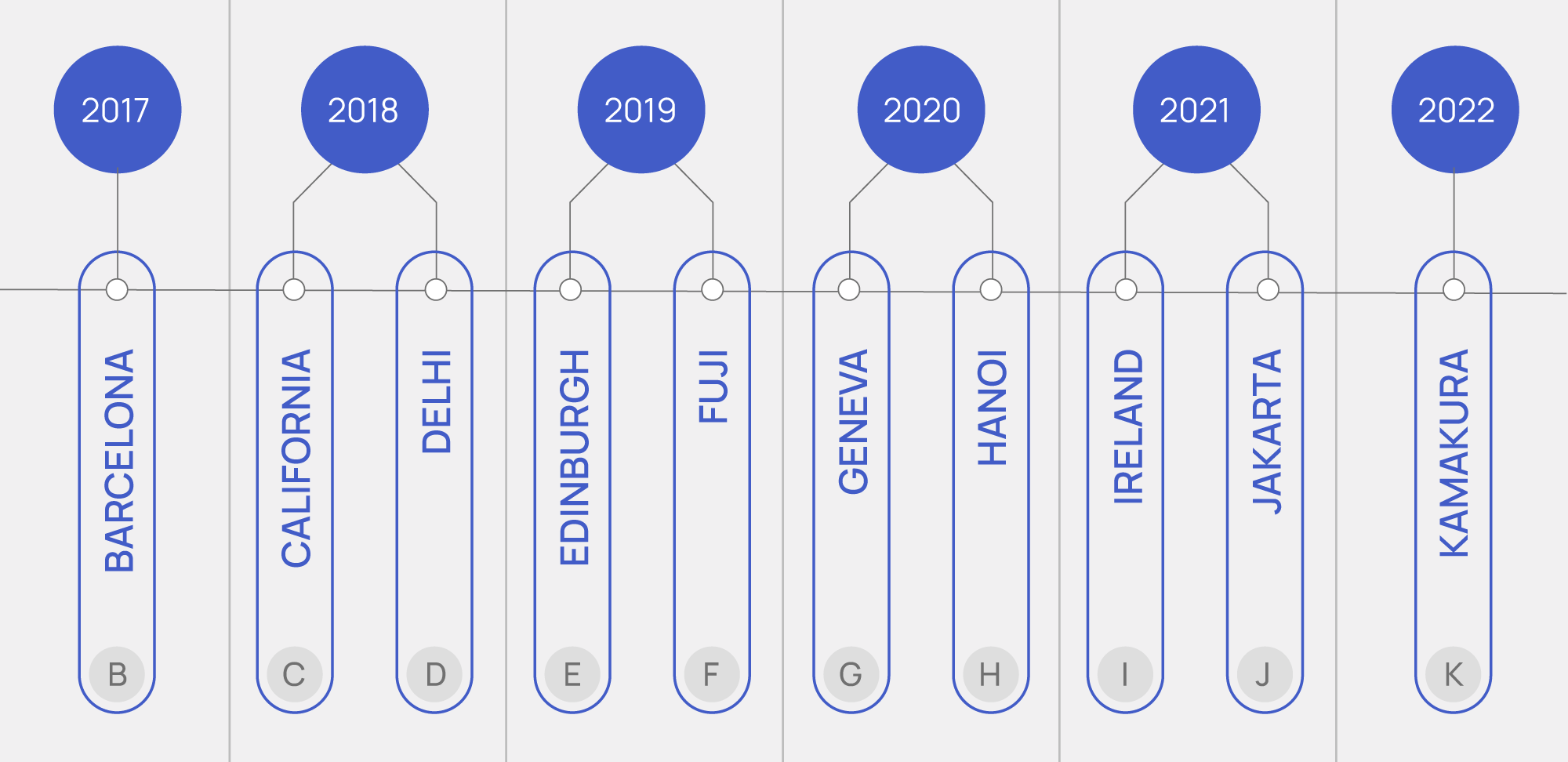 Source code for all EdgeX release can be accessed on GitHub. Release branches are tagged with the associated release name (e.g. Geneva)